Evidence-Based Treatments To Help You Heal Perioral Dermatitis 
What Is Perioral Dermatitis?
Perioral Dermatitis (PD) is a frustrating skin disease, that can become chronic, and relapse is common. It's more accurate name is 'Periorificial Dermatitis' (POD) as it frequently involves the skin around other orifices such as the nose and eyes, not just the mouth and chin.
PD is an increasingly common condition involving impaired skin barrier function. Initially, a trigger disturbs the skin barrier and increases transepidermal water loss (TEWL), leading to dry skin in the affected area (usually around the mouth, not involving the lips). 
Often the discomfort of dry skin leads people to introduce active cosmetic ingredients to combat this, producing further irritation, burning pain, itching and redness, with clusters of tiny, 1-2mm acne-like lesions, overlying red, dry, scaly skin. 
Many people mistake these lesions for acne or maskne (mask acne), and add anti-acne or anti-fungal treatments to their routine, further drying and irritating the skin, and making matters much worse. Without treatment, the lesions typically fuse together into larger areas, and can spread from the mouth to the creases leading up to and around the nose, and even the lower eyelids.
PD most often affects light-skinned women in their 20s-30s, although men are now becoming increasingly affected, with use of active cosmetic products becoming commonplace in both sexes, especially after-shave in men. An estimated 1 in 100 people experience a PD episode each year.
The majority of people affected by PD also have a history of hayfever, eczema and/or asthma.
What Causes Perioral Dermatitis?
For those susceptible to PD, a number of possible causes have been suggested, although what exactly causes perioral dermatitis is not well understood. It's thought that a combination of a person's genetics, their environment, and their immune system's response to triggers all play a part.
The range of reported triggers involves everything from long term term use of inhaled, oral and topical steroids, fluoridated and anti-tartar toothpastes, overuse of cosmetic actives that irritate the skin (sometimes even high SPF sunscreens), sunlight, exposure to cold winds, hormonal factors (some people notice their PD worsens around their period, when taking the contraceptive pill or during pregnancy), to dental fillings, and even chewing gum. Different microbiological causes have also been suggested, where the skin microbiome is disrupted – such as overgrowth of certain bacteria, yeasts like Candida albicans or a skin mite called Demodex folliculorum.
What we do know is that Perioral Dermatitis can get out of control quickly without starting the right treatment early. Click HERE to see what can happen.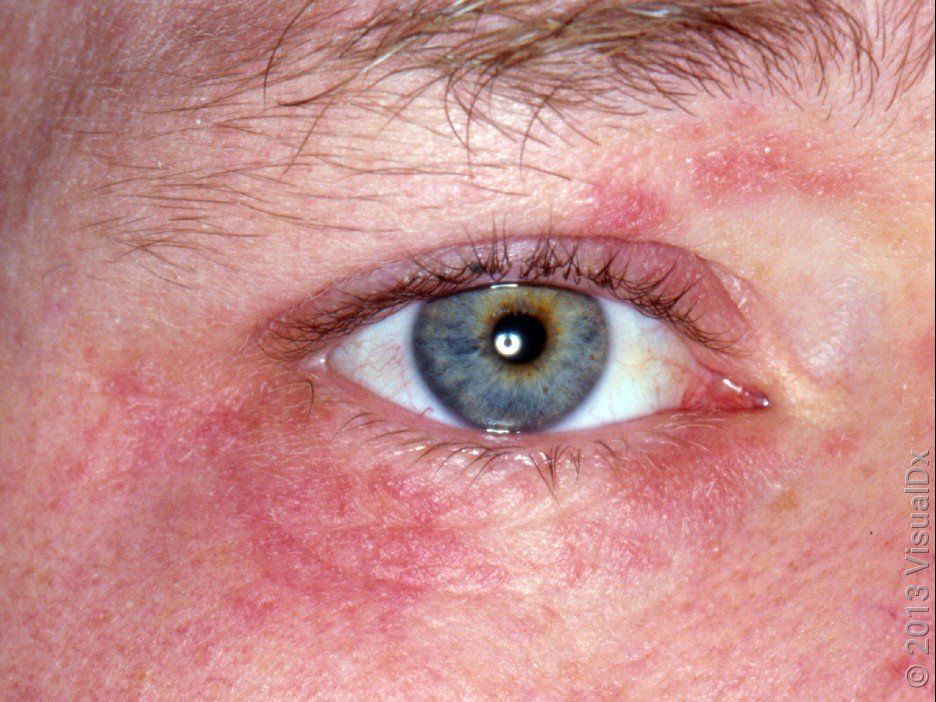 How Does The Skin Barrier Play a Part in Perioral Dermatitis?
An impaired skin barrier may predispose people to PD. Perioral Dermatitis sufferers are thought to be 'hyper-reactors' and have impaired skin barrier function and increased transepidermal water loss compared to non-PD-sufferers, therefore their response to triggers is heightened.
Read more about the important job your skin barrier does HERE and what an impaired skin barrier looks like HERE.
Do I Have Perioral Dermatitis or
Maskne?
Prolonged mask wearing can cause irritation that can trigger Perioral Dermatitis. But PD and Maskne can also be two different skin conditions. PD is often confused with acne, eczema, contact dermatitis, rosacea or seborrheic dermatitis, so diagnosis by an experienced doctor is essential to receiving the correct treatment.
Many of the treatments for these other conditions can cause periorificial dermatitis to become worse, leading to long periods of discomfort and an unsightly rash.
Perioral Dermatitis can be tricky to diagnose & manage. If this all makes your head spin, don't worry – the most important part of perioral dermatitis treatment is ensuring that you're getting diagnosed accurately, treated quickly, and have ongoing support and detailed advice on hand for when you need it.
Read more about Maskne HERE.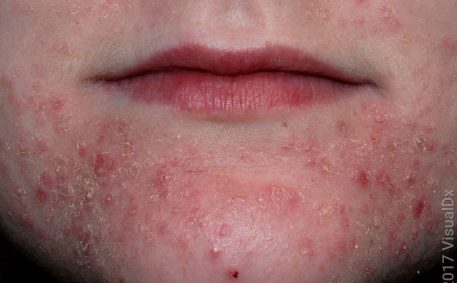 Can I Treat Perioral Dermatitis With A Steroid Cream?
Steroid creams generally make a perioral dermatitis rash look less angry for a few days, but cause it to flare much worse when the steroid is removed. 
Sometimes this cycle is repeated multiple times before consulting a doctor experienced in treating Perioral Dermatitis – so the dermatitis is severe before even beginning an appropriate treatment! At Qr8 Mediskin we use treatments designed to reduce inflammation, without the need for a topical steroid cream.
Oh, and in case you're tempted to try home remedies like apple cider vinegar or anti-dandruff shampoo to treat your Perioral Dermatitis – there's absolutely zero evidence that they do anything (other than burn already tender and damaged skin).
WHAT'S THE BEST PERIORAL DERMATITIS
TREATMENT?
Our Qr8 MediSkin doctors take the time to diagnose you properly and understand your skin. Our detailed questionnaire allows our doctors to understand how your skin condition developed, and, together with the photos you submit with your questionnaire, helps them diagnose your skin accurately. Then they can customise the best Perioral Dermatitis treatment product for you. Without the need to visit a GP, dermatologist, or wait in line at the pharmacy.
Because the best treatment for Perioral Dermatitis is taking a 'less is more' skincare approach, our expert Skincare Support Team will design a simple, personalised and evidence-based skincare routine with you to identify skincare causes for Perioral Dermatitis, support your treatment, and repair your skin barrier. This will also help you get the best from your treatment, and minimise your Perioral Dermatitis repeatedly coming back.
Sometimes, just identifying the triggers for your Perioral Dermatitis and removing these, along with fixing a damaged skin barrier, will be enough to cure your Perioral Dermatitis. Your doctor may refer you to our Skin Barrier Repair Service for treatment. This service offers more time with our experienced Dermatology Nurse, weekly check-ins and an evidence-based skincare kit (including a cleanser and moisturiser suitable for Perioral Dermatitis), to help you repair your skin barrier and heal your Perioral Dermatitis.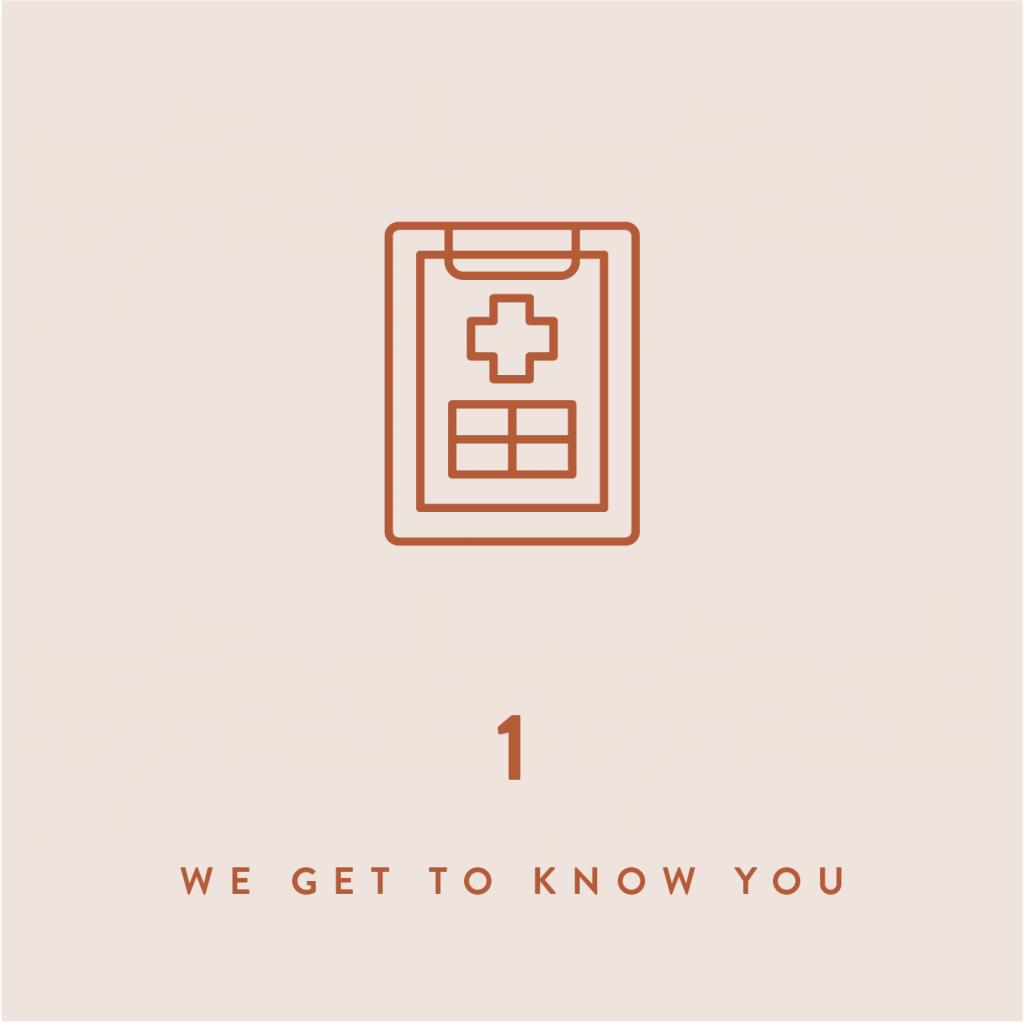 We get to know you – by investigating the cause of your Perioral Dermatitis, our doctors can design a treatment plan just for you. Our doctors invest time during your 1:1 video consult so you understand your skin condition, helping you get the most from your Perioral Dermatitis treatment, and manage relapses.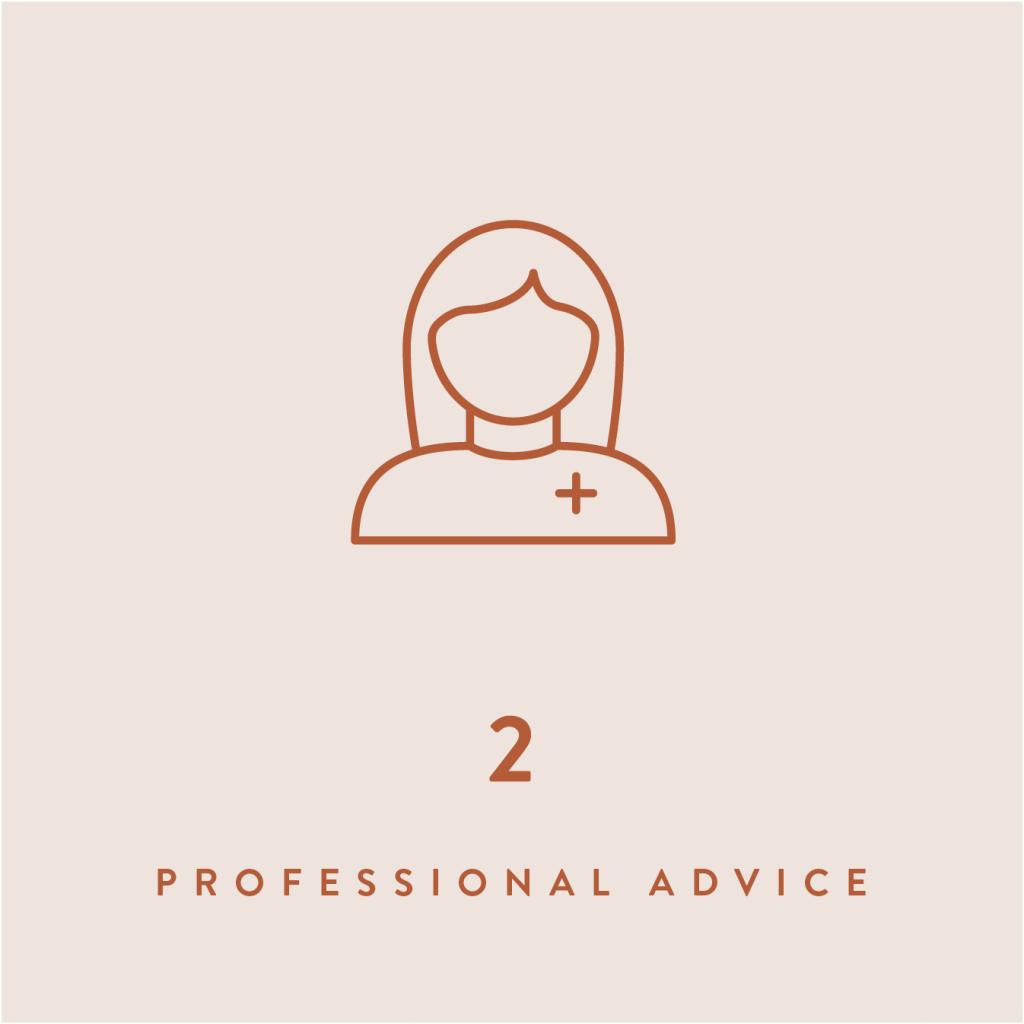 Our expert Skincare Support Team provides 1:1 skincare advice and support to all our patients, including unlimited access to our phone, text and email support, and a range of educational resources to help you understand and manage your skin condition and get results from your treatment.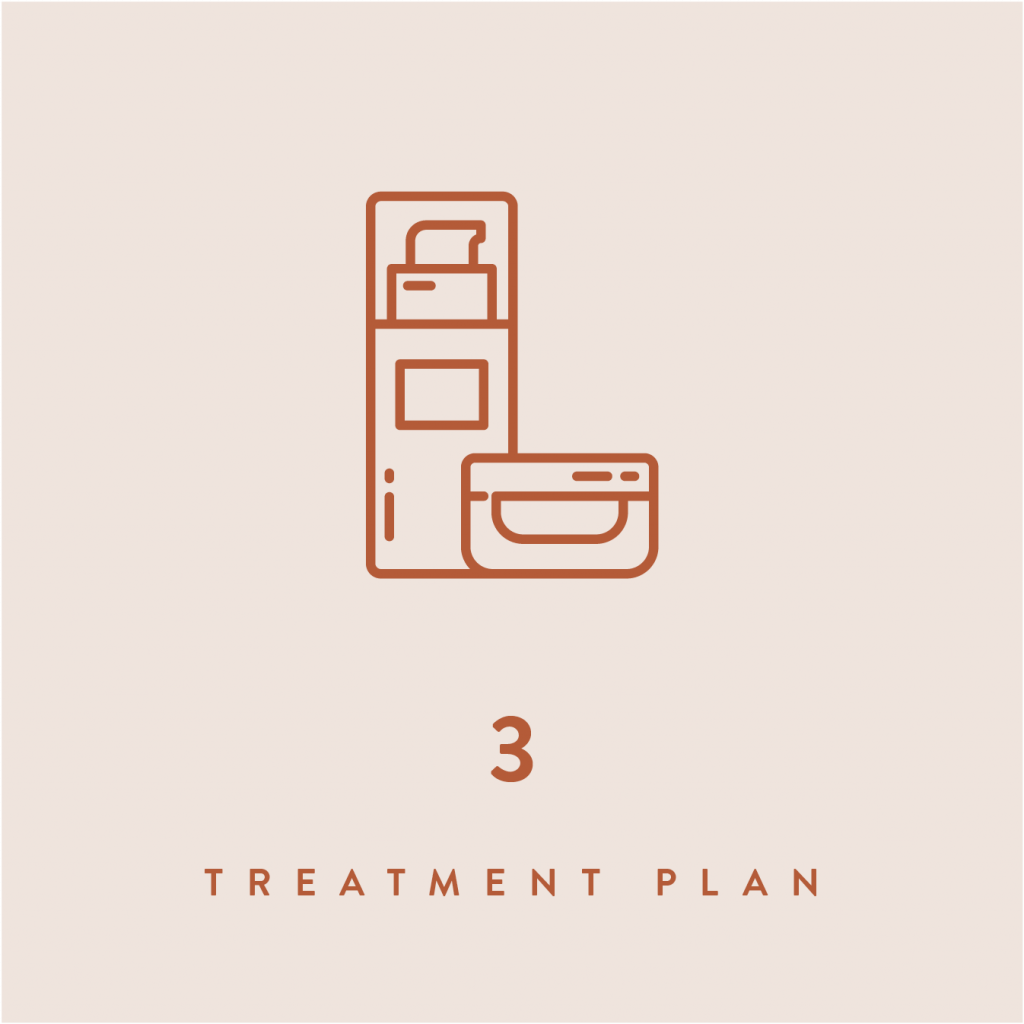 Our doctors use clinical guidelines developed by our in-house medical and scientific team, based on the most current and best-available evidence. They use these to design the best Perioral Dermatitis treatment for you – a skin treatment cream for Perioral Dermatitis with a customised blend of active ingredients that can be adjusted to suit your skin's tolerance, allergies and sensitivity level, available only on prescription.
Your Customised Prescription Perioral Dermatitis Treatment Medication
Our Perioral Dermatitis creams include a combination of calming, soothing treatment ingredients designed just for you. Sometimes a low dose antibiotic (we call this 'sub-antimicrobial') is prescribed to help with inflammation, without impairing your gut microbiome in the process.
We even have pregnancy-safe options!
Listen as our Clinical Director, Dr Scott Ellis, answers your Perioral Dermatitis questions on our Instagram HERE
Do I need to spend a lot of money on skincare to support my Perioral Dermatitis treatment?
Skincare triggers for Perioral Dermatitis can include: essential oils, fragrances, daily exfoliant use or high strength exfoliants, or products with long ingredient lists with lots of actives. Luckily, excellent skincare is available without these triggers, and at very reasonable price points. Click HERE to read what our founder, Dr Michele Squire, told Mamamia Australia about expensive skincare (all our patients receive personalized 1:1 advice from our Skincare Support Team about inexpensive skincare products to support their PD treatment product. It's part of our all-inclusive cost – read more in our FAQ.
How long before Perioral Dermatitis Heals?
Perioral Dermatitis can be stubborn, and treatment takes time. In some instances, the most effective management for Perioral Dermatitis can require 3-4 months of ongoing treatment, even beyond the time that symptoms disappear in order to prevent recurrence. And the earlier the correct treatment is commenced, the quicker we achieve resolution.
1. Zip C. Innovative use of topical metronidazole. Dermatol Clin. 2010. PMID: 20510762.
2. Weber K. How I treat perioral dermatitis: non-compliance with the treatment guidelines. Dermatology. 2003. PMID: 12920383.
3. Ollech A, Yousif R, et al. Topical calcineurin inhibitors for pediatric periorificial dermatitis. J Am Acad Dermatol. 2020. PMID: 32032693.
4. Oppel T, Pavicic Tet al. Pimecrolimus cream (1%) efficacy in perioral dermatitis – results of a randomized, double-blind, vehicle-controlled study in 40 patients. J Eur Acad Dermatol Venereol. 2007. PMID: 17894701.
5. Veien NK, Munkvad JM, et al. Topical metronidazole in the treatment of perioral dermatitis. J Am Acad Dermatol. 1991. PMID: 2007672.
6. Malik R, Quirk CJ. Topical applications and perioral dermatitis. Australas J Dermatol. 2000. PMID: 10715898.
7. Adams SJ, Davison AM, et al. Perioral dermatitis in renal transplant recipients maintained on corticosteroids and immunosuppressive therapy. Br J Dermatol. 1982. PMID: 6462166.
8. Boeck K, Abeck D, et al. Perioral dermatitis in children – clinical presentation, pathogenesis-related factors and response to topical metronidazole. Dermatology. 1997. PMID: 9407169.
9. Mokos ZB, Kummer A, et al. Perioral dermatitis: Still a therapeutic challenge. Acta Clin Croat. 2015 Jun. PMID: 26415314.
10. Weber K, Thurmayr R. Critical appraisal of reports on the treatment of perioral dermatitis. Dermatology. 2005. PMID: 15942216.
11. Hall CS, Reichenberg J. Evidence based review of perioral dermatitis therapy. G Ital Dermatol Venereol. 2010. PMID: 20823788
12. Dirschka T, Szliska C, et al. Impaired skin barrier and atopic diathesis in perioral dermatitis. J Dtsch Dermatol Ges. 2003. PMID: 16285495.
13. Goel NS, Burkhart CN, et al. Pediatric periorificial dermatitis: clinical course and treatment outcomes in 222 patients. Pediatr Dermatol. 2015. PMID: 25847356.
14. Ferček I, Lugović-Mihić L, et al. Features of the Skin Microbiota in Common Inflammatory Skin Diseases. Life (Basel). 2021. PMID: 34575111.
15. Dirschka T, Weber K, et al. Topical cosmetics and perioral dermatitis. J Dtsch Dermatol Ges. 2004. PMID: 16281636.
16. Dirschka T, Tronnier H, et al. Epithelial barrier function and atopic diathesis in rosacea and perioral dermatitis. Br J Dermatol. 2004. PMID: 15214900.
17. Lipozencic J, Ljubojevic S. Perioral dermatitis. Clin Dermatol. 2011. PMID: 21396555.
18. Ljubojević S, Lipozencić J, et al. Perioral dermatitis. Acta Dermatovenerol Croat. 2008. PMID: 18541107.
19. Lipozenčić J, Hadžavdić SL. Perioral dermatitis. Clin Dermatol. 2014. PMID: 24314386.
20. Choi Y-L, Lee K-J, Cho H-J, et al. Case of childhood granulomatous periorificial dermatitis in a Korean boy treated by oral erythromycin. J Dermatol. 2006. PMID: 17073999.
21. Kihiczak GG, Cruz MA, et al. Periorificial dermatitis in children: an update and description of a child with striking features. Int J Dermatol. 2009. PMID: 19261023.
22. Nguyen V, Eichenfield LF. Periorificial dermatitis in children and adolescents. J Am Acad Dermatol. 2006. PMID: 17052482.
23. Hafeez ZH. Perioral dermatitis: an update. Int J Dermatol. 2003. PMID: 12839598.