REASONS TO CHOOSE QR8 MEDISKIN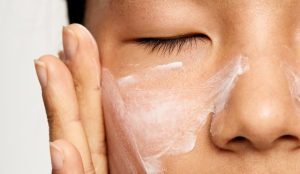 We're not just another skincare brand
We give you convenient, wait-list free, access to customised prescription-only skin solutions, packed with powerful actives and backed by decades of scientific evidence.  
We're with you every step of the way
Our service includes a level of personal support unlike anything you have experienced before.
You can access our team of skincare experts, nurses and doctors by phone, text, email and video call.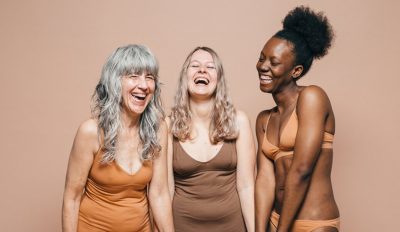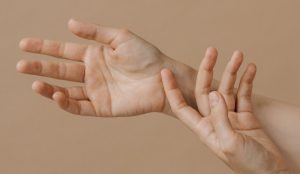 Your safety is our priority
We're an online service, but we will never prescribe a treatment without seeing and understanding your skin.
Before meeting with you in a secure video consultation, our doctors review your photographs, alongside the detailed information you supply in your questionnaire. We also transform your photos into a 3D model (see one in action HERE), so we really can see every pore!
We take the guesswork and confusion out of skincare. Everything you need is in your Qr8 treatment – you just add cleanser, moisturiser and sunscreen (and we'll help you with product recommendations for these too!)
We're not a subscription service – we will never just take money out of your account.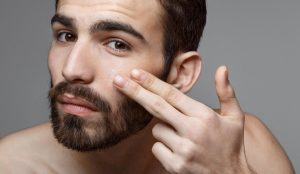 HOW WE COMPARE TO OTHER PRESCRIPTION BRANDS
Qr8 Mediskin

Other Brand
Ingredients Available
20+
6
Video Consult with Doctor
1:1 Skincare Routine Consultation with Dermatology
Nurse (includes product recommendations)
Patient Resources Library & Support Hub
Unlimited support by Phone, Text, Email,
Video Call
Chat to Doctor
Subscription
Owner
PhD Scientist

Marketers & Private Equity
Discounted Maintenance Plan
Personalised AM & PM Treatment Bundles
Monthly Masterclasses
Exclusive Discounts, Gifts, Giveaways
Complies with the Medical Board of
Australia Telehealth Guidelines
HOW MUCH DOES QR8 MEDISKIN COST?
3 MONTHS OF TREATMENT FOR NEW PATIENTS*
| | | Qr8 Mediskin | | | Other Brand |
| --- | --- | --- | --- | --- | --- |
| Prescription Retinoid (Acne and Anti-Aging) | | $220 | | | $225** |
| Acne-specific Retinoid (also Anti-Aging) | | $220 | | | |
| Azelaic Acid | | $220 | | | $225** |
| Prescription Fading | | $220 | | | $225** |
| Pregnancy Safe Fading | | $220 | | | |
| Perioral Dermatitis Treatment | | $220 | | | |
| Eye Treatment (Dark Circles and Anti-Aging) | | $220 | | | |
*INCLUDES: 50g custom prescription cream (sufficient for once daily application for 3 months) in our Barrier+ base with added ceramides, fatty acids, niacinamide & panthenol for optimal skin barrier health.
A video (telehealth) appointment with an experienced Australian-registered Medical Doctor, Express Medical Delivery, Detailed Instructions, Dermatology Nurse appointment to design your skincare routine (with personalised product recommendations), unlimited text, phone and email support from our experienced Support Team, Educational Guides and Resources, and Masterclasses available only for Qr8 MediSkin patients.
**Effective from 1 September 2023
*MAINTENANCE TREATMENT PLANS AND FORMULAS ARE ALSO AVAILABLE FOR $190 PER 3 MONTHS.

MOST PATIENTS ONLY REQUIRE A SINGLE CREAM, BUT OCCASIONALLY 2 CREAMS ARE NEEDED TO ADDRESS YOUR SKIN CONCERNS. YOUR DOCTOR WILL DISCUSS ALL OPTIONS WITH YOU DURING YOUR APPOINTMENT. THE COST FOR 2 CREAMS IS $380 (DISCOUNTED FROM $440) IF PURCHASED IN A SINGLE TRANSACTION.
People are talking about QR8 Mediskin
Here's what some of our customers have to say about us
IF YOU HAVE MORE QUESTIONS, BROWSE OUR FAQ