OUR INGREDIENTS
AZELAIC ACID | BISABOLOL | CERAMIDES | CHOLESTEROL | DEXPANTHENOL | HYDROCORTISONE | HYDROQUINONE | HYDROXYPHENYL PROPAMIDOBENZOIC ACID | KOJIC ACID | METRONIDAZOLE | NIACINAMIDE | PLANT STEROLS | RESVERATROL | TACROLIMUS | TAZAROTENE | TRANEXAMIC ACID | TRETINOIN | UBIQUINONE (COQ10) | 4-T-BUTYLCYCLOHEXANOL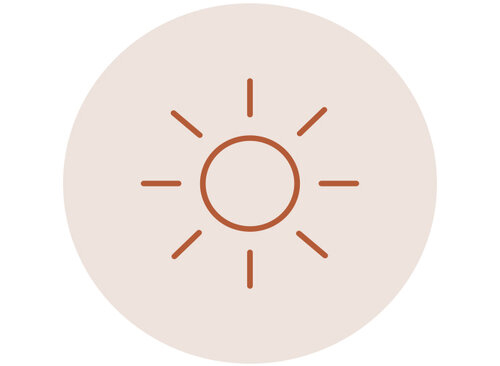 RESVERATROL
A naturally-occurring polyphenol from the skin of grapes, certain berries, peanuts, and some plants, resveratrol has been the subject of a huge research effort in recent years.
Studies have shown that it works in multiple pathways to produce protective and anti-inflammatory effects when applied to skin, especially against sun-induced damage.
And since sun exposure is responsible for most of the signs of skin ageing, this antioxidant is a valuable addition to many of our formulas.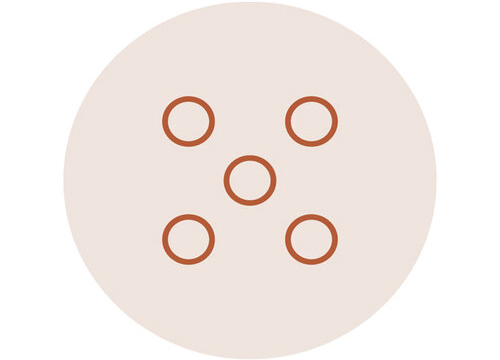 AZELAIC ACID
A naturally-occurring acid derived from rye, wheat and barley (although typically made in a lab from vegetable oils), azelaic acid acts as an antioxidant, anti-inflammatory, anti-bacterial and depigmenting agent.
The anti-inflammatory action of azelaic acid, combined with its antibacterial and pore unblocking functions, makes it a great treatment for mild-moderate acne, especially when combined with a prescription retinoid. This variety of actions make azelaic acid a useful topical treatment for rosacea, acne, melasma and hyperpigmentation (and a Qr8 MediSkin fave!)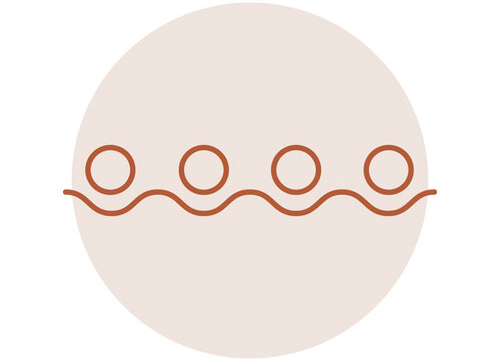 HYDROCORTISONE
A tried and true corticosteroid, hydrocortisone does double duty when it comes to treating melasma – decreasing irritation caused by other actives and superpowering the depigmenting effect of tretinoin and hydroquinone.
And contrary to popular belief, hydrocortisone is safe when used for topically for short periods and under medical supervision.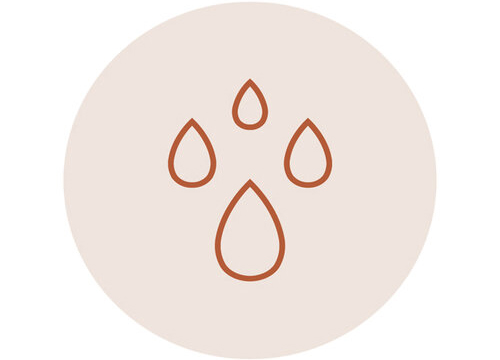 HYDROQUINONE
Hydroquinone is the gold standard treatment for pigmentation (especially melasma) when delivered under medical care. It inhibits the tyrosinase enzyme which is responsible for melanin production.
Due to its extreme effectiveness in reducing pigmentation, it has a chequered history of being abused and sold illegally at high concentrations, leading to it being regulated as a prescription in many countries. At Qr8 MediSkin we only use Hydroquinone within the safest concentration range and always with the supervision and support of our medical team.
*Not pregnancy & breastfeeding safe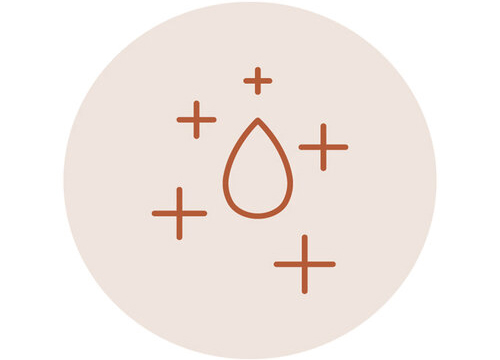 KOJIC ACID
Kojic Acid is an organic acid first isolated from the fungus Aspergillus orizae in 1907, and commonly used to preserve the natural colour of fresh foods. In skin terms, kojic acid is used topically for its depigmenting and antioxidant benefits. Like hydroquinone, kojic acid works by inhibiting the tyrosinase enzyme to prevent melanin synthesis.
It can be used as an alternative to hydroquinone treatment especially in combination with other non-hydroquinone depigmenting ingredients.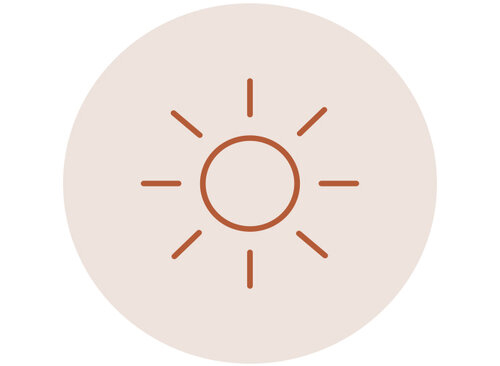 UBIQUINONE
Coenzyme Q10 (coQ10), or ubiquinone- 10, is one of the body's most important antioxidants. It protects our cellular lipids from oxidation, and has an essential role in the body's mitochondrial energy pathway. In skin cells, this energy pathway is vital for maintaining healthy cell functioning, but its activity decreases with age.
When applied to skin, CoQ10 can reduce UV-activated enzymes that degrade collagen and increase melanin production (and pigmentation!). It can also quench pro-aging inflammatory chemicals and free radicals.
At Qr8 MediSkin we are all about restoring and maintaining healthy, functioning skin which is why you will find CoQ10 in many of our future-proofing formulations.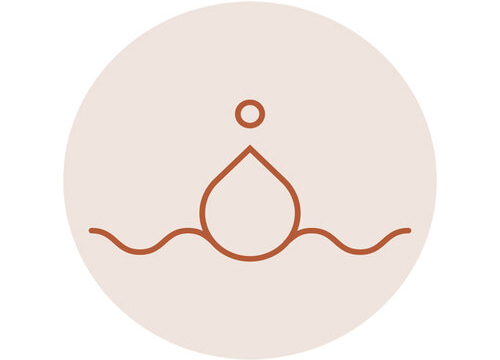 NIACINAMIDE
Niacinamide (also called Vitamin B3) has anti-inflammatory, skin barrier lipid regulating, sebum-regulating, depigmenting, antimicrobial and photo-protective effects (phew!) when applied topically.
It is very well tolerated – so well in fact that you will find it in many cosmetic products. Because it is such a great all-purpose ingredient for just about any skin, niacinamide features in all of our Qr8 MediSkin formulas alongside other skin supporting ingredients like Aloe Vera and Hyaluronic Acid.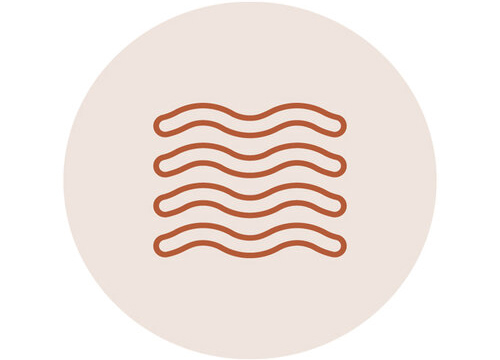 METRONIDAZOLE
A topical antibacterial, anti-inflammatory and antiprotozol medication that is used to treat mild-moderate rosacea.
Multiple clinical trials have demonstrated the effectiveness and safety of this drug in treating rosacea and reducing facial redness.
*Not pregnancy & breastfeeding safe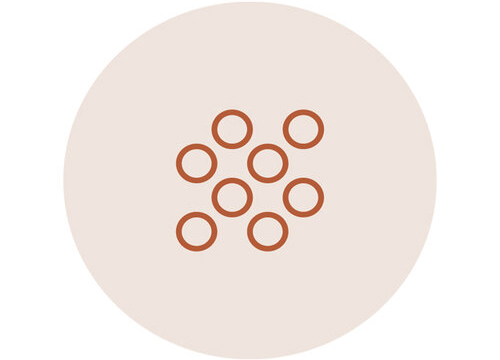 TAZAROTENE
A third-generation topical vitamin A analogue, tazarotene produces similar effects to tretinoin.
But it has a more selective action than tretinoin, only binding to specific nuclear retinoic acid receptors (RARs). In practical terms, this means that tazarotene decreases acne papules and open comedones (blackheads) at a more rapid rate than tretinoin.
*Not pregnancy & breastfeeding safe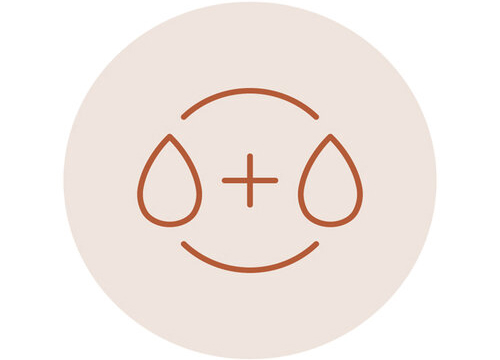 TRANEXAMIC ACID
One of the newest players in the war against melasma, tranexamic acid is often used in combination with other topical agents to address multiple pigment-formation pathways.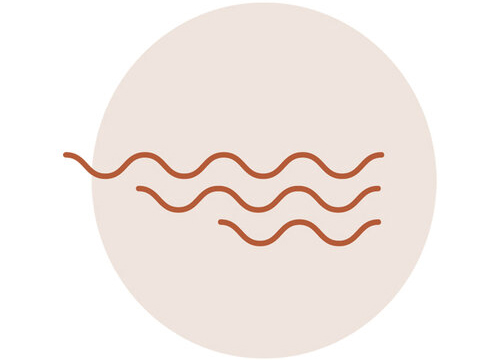 TRETINOIN
The most bioactive form of topical vitamin A! Tretinoin is known to encourage and normalise skin cell turnover, break up pigmentation, increase collagen production and decrease collagen break down caused by skin enzymes called matrix-metalloproteinases (MMPs).
Tretinoin also functions in depigmenting treatments by removing pigment granules from skin cells and inhibiting the melanin-producing enzyme, tyrosinase. It is often used in combination with hydroquinone and hydrocortisone to treat pigment and melasma.
In short, it is the holy grail of anti-ageing and our all-time favourite Qr8 MediSkin ingredient!
*Not pregnancy & breastfeeding safe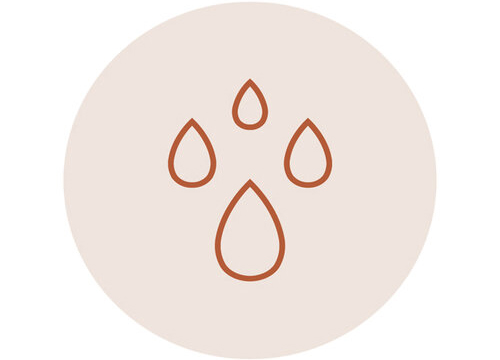 BISABOLOL
(Also called -bisabolol or levomenol) is a lipid-like substances, originally isolated from the oil of Matricaria chamomilla (German chamomile). It has anti-irritant, anti-inflammatory and skin soothing properties.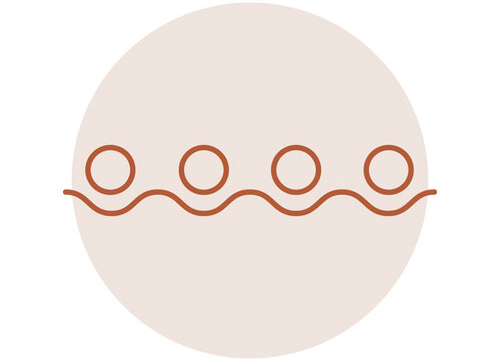 TACROLIMUS
A topical drug that inhibits production of a pro-inflammatory protein called calcineurin. It is used to treat perioral dermatitis (instead of a topical steroid cream) where it reduces inflammation and calms overactivity of the skin's immune response.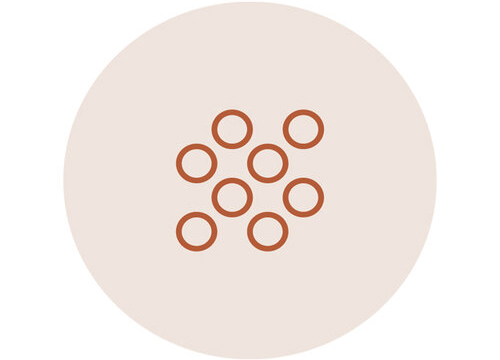 4-T-BUTYLCYCLOHEXANOL
A soothing ingredient that has been shown in clinical studies to reduce skin stinging and burning. You will find this in our perioral dermatitis emollient cream, that can be used to hydrate skin and protect the skin barrier to minimise perioral dermatitis flares, or alongside our perioral dermatitis treatment cream.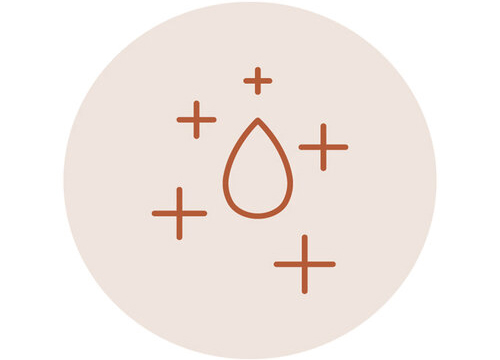 PLANT STEROLS
Oils derived from plant sources that promote skin barrier repair and wound healing. You will find these in our perioral dermatitis emollient cream, that can be used to hydrate skin and protect the skin barrier to minimise perioral dermatitis flares, or alongside our perioral dermatitis treatment cream.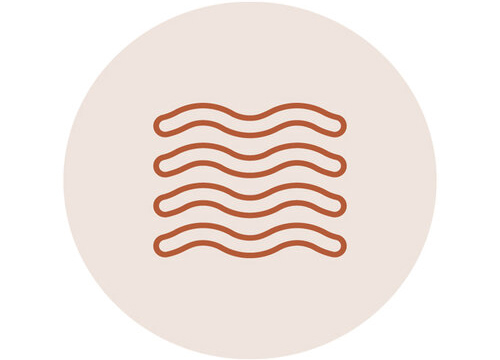 HYDROXYPHENYL PROPAMIDOBENZOIC ACID
(Also called Symcalmin® or Oat Avenanthramides) is a skin soothing, anti-itch, and anti-redness ingredient, originally extracted from oats. You will find this in our perioral dermatitis emollient cream, that can be used to hydrate skin and protect the skin barrier to minimise perioral dermatitis flares, or alongside our perioral dermatitis treatment cream.
BARRIER + BASE INGREDIENTS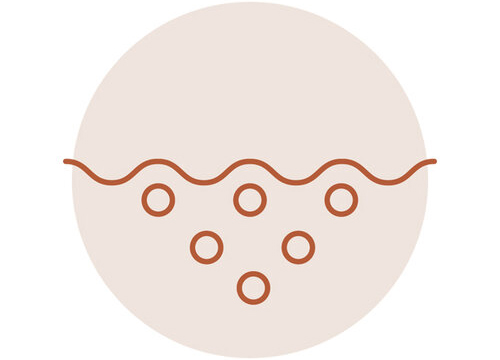 CHOLESTEROL
The primary function of our skin barrier is to do just that – form a 'barrier' to substances entering the body through our skin. When this breaks down, our skin feels dehydrated, irritated, red and itchy, and lines, wrinkles and pores become accentuated. You are also more prone to reactions.
Cholesterol makes up about 1/4 of the lipids in our skin barrier, and is an essential component of the structures ('lamellar bodies' for the skin nerds) that house other pro-barrier skin lipids.
So whilst cholesterol might not be good for our arteries, it is definitely essential for healthy skin.
This is why you will find it in the Barrier+ bases that our pharmaceutical actives are added to. Because protecting your skin barrier is our priority!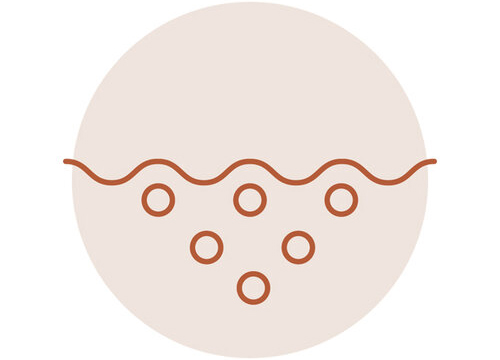 CERAMIDES
These are waxy substances that make up most (40-60%) of the oily 'glue' between the skin cells of our epidermis. Ceramides play a key role in making our skin barrier perform its 'barrier' function – regulating excessive water loss and passage of substances through the skin.
Topically applied ceramides (when combined with fatty acids and cholesterol like in our Barrier+ base) can penetrate skin to supplement our own natural ceramides, which decrease with age. They can improve skin barrier function, moisturise skin, and help provide long-lasting protection against water loss, even when used at very low concentrations.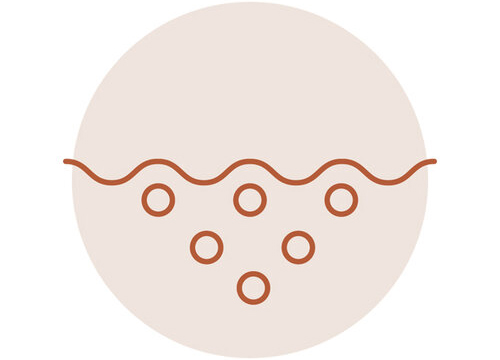 D-PANTHENOL
Yet another of our skin barrier-loving ingredients, dexpanthenol (also known as D-panthenol, the bioactive form of panthenol) has been shown in multiple studies to have moisturising and skin barrier enhancing properties. It can prevent skin irritation, promote wound healing and regenerate the epidermis.
D-panthenol is a very useful ingredient in treating dry, dehydrated and sensitive skin – which is why we included it in our Barrier+ base creams.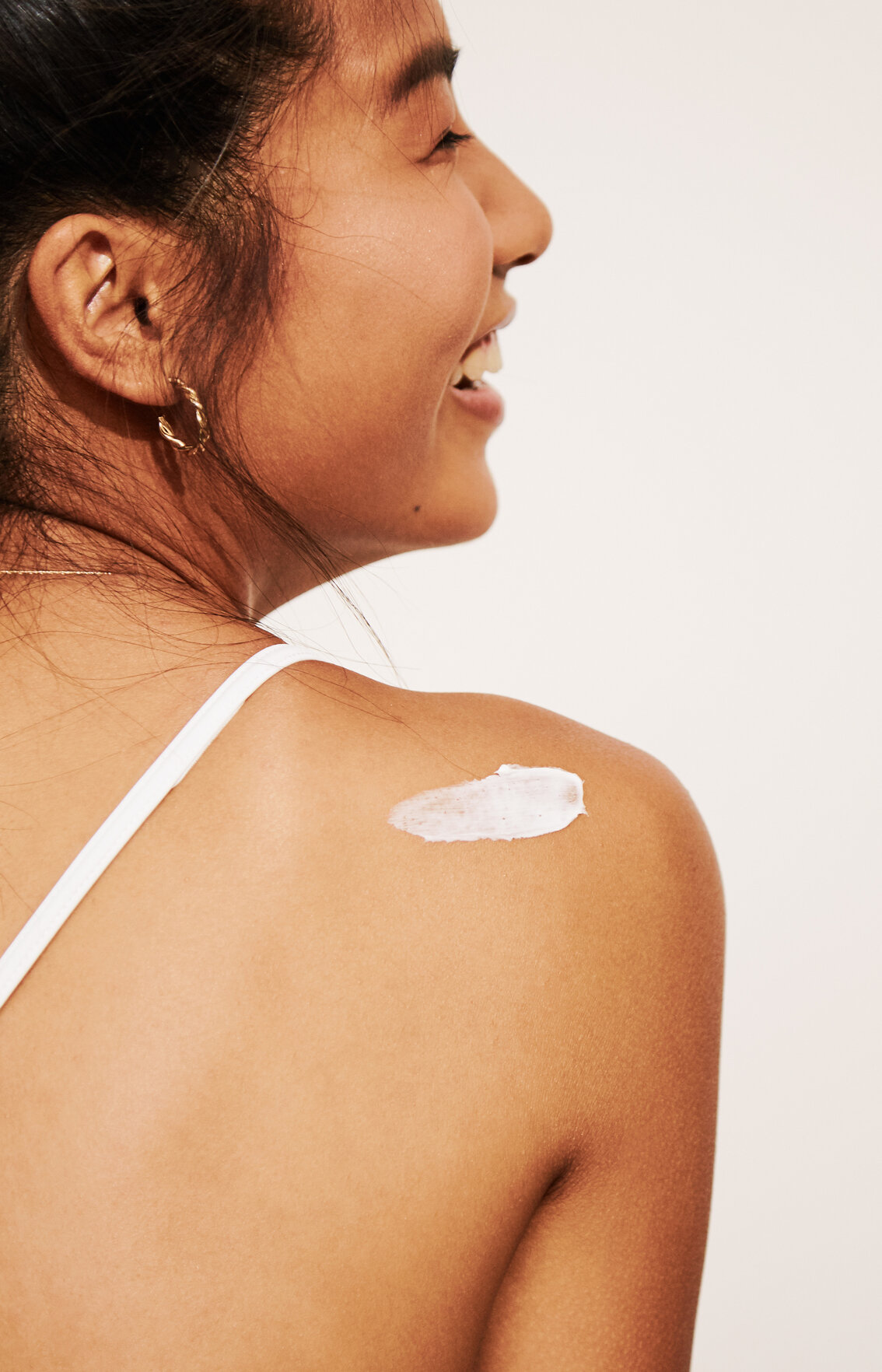 OUR ACTIVE INGREDIENTS ARE COMPOUNDED INTO A DRUG DELIVERY BASE ENRICHED WITH QR8™ BARRIER+ FOR OPTIMAL SKIN BARRIER SUPPORT:
QR8 BARRIER+ BASE: Aloe Barbadensis Leaf Juice, C13-14 Isoparaffin, Caprylic/Capric Triglyceride, Deionized Water, Laureth-7, Ceramide NP, Ceramide AP, Phytosphingosine, Cholesterol, Xanthan Gum, Carbomer, Ethylhexylglycerin, Ceramide EOP, D-panthenol, Phenoxyethanol, Polyacrylamide, Tocopheryl Acetate, Triethylene Glycol.
QR8 EYE CREAM BARRIER+ BASE: Aloe Barbadensis Leaf Juice, Cyclopentasiloxane, Disodium EDTA, Emulsifying Wax NF, Ethylhexylglycerin, Ethylhexyl Stearate, Phenoxyethanol, Sorbitol, Tocopheryl Acetate, Water, Palmitoyl Pentapeptide-4, Vitamin E, Coenzyme Q-10 (Ubiquinone USP), Ethoxydiglycol, Polysorbate 80, Liquigel (Acrylamide, Isohexadecane, Polysorbate 80, HSD polymer complex, water).
OUR COMPOUNDS ARE VEGAN, AND FREE FROM FRAGRANCE, ALCOHOL, DYES AND GLUTEN.