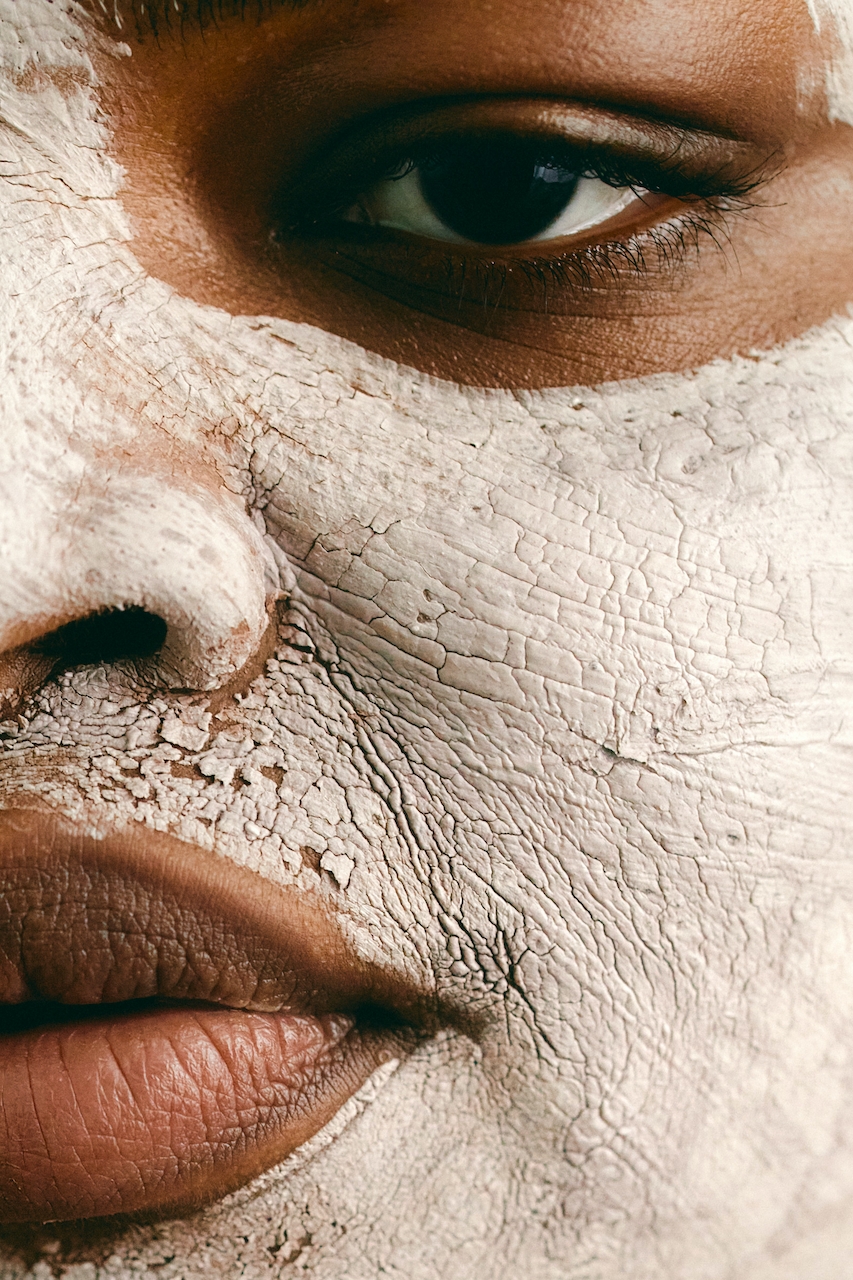 Qr8's Founder, Dr Michele Squire, has done the research and is here to share her findings. What's best for you and your skin – a Qr8 fading cream or a Cosmelan peel?
Choosing a depigmentation treatment that fits your skin's needs and expectations can be a daunting task, especially when you have hormonal pigmentation (aka Melasma, read more about it HERE). Melasma is frustrating because it can be a chronic condition, with the pigment returning (sometimes even darker than before) after fading treatment is complete. So fading is only half the story – finding a solution that works long term is key to managing recurrent pigment.
We get SO many questions around the popular depigmenting treatment, Cosmelan, and how it compares to Qr8 fading treatment, we thought it would be useful to compare the benefits and drawbacks of each. Both of these treatments are excellent at fading pigment, and either one of them may be right for you, depending on your budget, timeframe, and appetite for downtime. Where they really differ is in terms of cost and maintenance of fading results, which we explain below.
1. Method of Action
Cosmelan is a chemical peel that removes surface pigmentation combined with an at-home pigment management cream. After a few weeks of skin preparation using special products at home, the peel is applied in a clinic and washed off at home after 8-12 hours. By 24 hours, you will start to experience the strong heat, peeling, swelling and redness you would expect from a chemical peel, with an approximate intense peeling stage of 7-14 days. You are also supplied with an aftercare pack, which includes a maintenance cream that is applied 2-3 times daily (morning, afternoon, evening) for 2-4 weeks, then once daily. The entire process is designed to work for 6 months, at which point strong pigment returns if you suffer from chronic melasma.
Qr8 is a prescription-only treatment cream. The Qr8 fading ingredients work on a cellular level to reduce the production of new pigment, speed up skin's natural turnover to shed pigmented skin cells, and, as a bonus, also build collagen, and may even be able to target breakouts at the same time. You will see a Qr8 doctor in a secure video telehealth consult. If you are appropriate for prescription ingredients, the doctor will prescribe a dose and combination that is best for you. Your custom cream is made in a compounding pharmacy and delivered to you. You apply the cream daily alongside a simple skincare routine of cleanser, moisturizer and sunscreen. Qr8's melasma treatment is designed as an ongoing melasma management program that can continue indefinitely to manage initial pigment fading, keep return of pigment minimal, and periodically fade any small amount of returned pigment.
2. Side Effects and Downtime
Cosmelan users typically experience a downtime of 7-14 days, although redness, sensitivity, itching and flaking may continue until full healing which can be around the 2 month mark. Makeup can't be worn during the initial peeling stage.
During Qr8 treatment there isn't an intense 'downtime' period. You will generally experience some level of increased dryness, sensitivity, redness and flaking or scaling that is far less dramatic than a peel but can make heavy makeup and fake tan look patchy. These side effects are not always present for every patient, and generally start to reduce with consistent and continued use of the Qr8 treatment, and the right supporting skincare. Our nurse works closely with you to help keep these side effects to an absolute minimum because increased inflammation can drive more pigment production in the skin (read more about that HERE).
Many people are concerned about a permanent side effect of hydroquinone use with the scary name of 'exogenous ochronosis'. This is actually extraordinarily rare in practice and is not been reported when patients are under close medical and nursing supervision like we provide at Qr8.
Others are concerned that a side effect of hydrocortisone is 'thin skin', but there's no need to worry when it's used in combination with other ingredients for a short time period (read why HERE).
3. Time to Results
Cosmelan users can expect noticeable results within 2 weeks to 2 months, while Qr8 requires a bit more patience, with results typically becoming significant between 3-6 months.
4. Suitability During Pregnancy and Breastfeeding
Cosmelan can't be performed during pregnancy or breastfeeding, while Qr8 can still be used (excluding hydroquinone, hydrocortisone and tretinoin, which are not prescribed during pregnancy or breastfeeding. See why, HERE).
5. Cost
Cosmelan's cost varies between $1500-$3000 per treatment depending on location, number of initial peels required to fade pigment (it is often more than 1) and inclusions in the peel kit (this varies from clinic to clinic). Since the process is designed to only last 6 months, you may need a repeat peel at this time. Some people use Cosmelan to manage recurrent pigment, having a peel each 3-4 months.
Qr8 offers a more cost-effective approach. Qr8 treatment costs between $1100-$1900 per year, depending on whether 1 or 2 creams are prescribed each 3 months (80% of our patients only use 1 cream at night).
6. Ingredients
Cosmelan does not reveal it's formulation, so the ingredients and their concentrations are unknown.
Qr8's melasma fading cream is based on the triple combination (Kligman's) formula of hydroquinone, tretinoin and hydrocortisone. This is considered the gold standard treatment for melasma in the scientific literature, with laser and peels down the list (read a journal paper about this HERE). We also have non-hydroquinone fading ingredients available in evidence-based concentrations, for use during pregnancy and breastfeeding, for those who don't want to use hydroquinone, and for maintenance of fading results. These include azelaic acid 20%, kojic acid 4%, tranexamic acid 3%, niacinamide 5%. Tretinoin, the gold-standard anti-aging ingredient which can also target breakouts, can also be combined with these ingredients if safe to do so. When used correctly, azelaic acid can be as effective as hydroquinone (read more about the evidence for this HERE).
risk of post-inflammatory hyperpigmentation (PIH), which is why it's important to seek professional advice before starting any treatment.
7. Additional Skincare Products
Both treatments require additional skincare products like a cleanser, moisturiser, and sunscreen. Cosmelan users may also need additional fading products, especially as pigmentation starts to return after 6 months.
No additional pigment fading products are required to manage pigment return with Qr8. You can see how we successfully manage pigmentation return over 2 years, HERE.
8. Maintenance
Cosmelan maintenance cream contains a single evidence-based fading ingredient: kojic acid (see the full ingredients list HERE). However, the concentration is undisclosed, so we are unsure of its potency. It also lists ascorbic acid, but the scientific evidence for this ingredient's fading effects is poor (read more HERE).
Qr8's maintenance treatment contains multiple fading ingredients, including kojic, tranexamic and azelaic acids, niacinamide, and tretinoin. These components are used in evidence-based concentrations, offering a comprehensive approach to maintenance of fading results.
As for anti-aging, Cosmelan uses retinyl palmitate, a form of cosmetic retinol that requires 2 conversion steps to be in a form that is usable by skin cells. Unfortunately, this makes it the weakest form of Vitamin A, and lacks scientific evidence supporting its anti-aging benefits (read more HERE). Retinyl palmitate is also light-sensitive, limiting its effectiveness during daytime application.
This is where Qr8 really shines! We can include the gold-standard anti-aging ingredient, tretinoin, which is also light-sensitive, but is used at night only.
So, what's the verdict?
Both Cosmelan and Qr8 offer unique benefits and are both equally great at fading pigment. Cosmelan can be a faster but potentially more uncomfortable and expensive solution with greater downtime, while Qr8 provides a slower, gentler, and more comprehensive treatment for both fading and maintenance of results. For personalised advice about what is right for you, we recommend you consult with a Qr8 doctor before making a decision.
Our experienced dermatology nurse works with all Qr8 patients to create a simple, inexpensive and personalised skincare routine to support your treatment! Read more about how our melasma treatment works HERE
Fu C, Chen J, Lu J, Yi L, Tong X, Kang L, Pei S, Ouyang Y, Jiang L, Ding Y, Zhao X, Li S, Yang Y, Huang J, Zeng Q. Roles of inflammation factors in melanogenesis (Review). Mol Med Rep. 2020 Mar;21(3):1421-1430. doi: 10.3892/mmr.2020.10950. Epub 2020 Jan 17. PMID: 32016458; PMCID: PMC7002987.
Liu W, Chen Q, Xia Y. New Mechanistic Insights of Melasma. Clin Cosmet Investig Dermatol. 2023 Feb 13;16:429-442. doi: 10.2147/CCID.S396272. PMID: 36817641; PMCID: PMC9936885.
Levitt J. The safety of hydroquinone: a dermatologist's response to the 2006 Federal Register. J Am Acad Dermatol. 2007 Nov;57(5):854-72. doi: 10.1016/j.jaad.2007.02.020. Epub 2007 Apr 27. PMID: 17467115.
Tse TW. Hydroquinone for skin lightening: safety profile, duration of use and when should we stop? J Dermatolog Treat. 2010 Sep;21(5):272-5. doi: 10.3109/09546630903341945. PMID: 20095963.
Aung T, Aung ST. Selection of an effective topical corticosteroid. Aust J Gen Pract. 2021 Sep;50(9):651-655. doi: 10.31128/AJGP-07-20-5507. PMID: 34462770.
Kligman LH, Schwartz E, Lesnik RH, Mezick JA. Topical tretinoin prevents corticosteroid-induced atrophy without lessening the anti-inflammatory effect. Curr Probl Dermatol. 1993;21:79-88. doi: 10.1159/000422366. PMID: 8299380.
Bhawan J, Grimes P, Pandya AG, Keady M, Byers HR, Guevara IL, Colón LE, Johnson LA, Gottschalk R. A histological examination for skin atrophy after 6 months of treatment with fluocinolone acetonide 0.01%, hydroquinone 4%, and tretinoin 0.05% cream. Am J Dermatopathol. 2009 Dec;31(8):794-8. doi: 10.1097/DAD.0b013e3181a9070d. PMID: 19755910.
Ahmad Nasrollahi S, Sabet Nematzadeh M, Samadi A, Ayatollahi A, Yadangi S, Abels C, Firooz A. Evaluation of the safety and efficacy of a triple combination cream (hydroquinone, tretinoin, and fluocinolone) for treatment of melasma in Middle Eastern skin. Clin Cosmet Investig Dermatol. 2019 Jun 10;12:437-444. doi: 10.2147/CCID.S202285. PMID: 31354327; PMCID: PMC6580938.
Putra IB, Jusuf NK, Dewi NK. Skin Changes and Safety Profile of Topical Products During Pregnancy. J Clin Aesthet Dermatol. 2022 Feb;15(2):49-57. PMID: 35309882; PMCID: PMC8884185.
Wester RC, Melendres J, Hui X, Cox R, Serranzana S, Zhai H, Quan D, Maibach HI. Human in vivo and in vitro hydroquinone topical bioavailability, metabolism, and disposition. J Toxicol Environ Health A. 1998 Jun 26;54(4):301-17. doi: 10.1080/009841098158863. PMID: 9638901.
Vázquez M, Sánchez JL. The efficacy of a broad-spectrum sunscreen in the treatment of melasma. Cutis. 1983 Jul;32(1):92, 95-6. PMID: 6349944.
Kligman AM, Willis I. A new formula for depigmenting human skin. Arch Dermatol. 1975 Jan;111(1):40-8. PMID: 1119822.
Spierings NMK. Melasma: A critical analysis of clinical trials investigating treatment modalities published in the past 10 years. J Cosmet Dermatol. 2020 Jun;19(6):1284-1289. doi: 10.1111/jocd.13182. Epub 2019 Oct 11. PMID: 31603285.
Ferreira Cestari T, Hassun K, Sittart A, de Lourdes Viegas M. A comparison of triple combination cream and hydroquinone 4% cream for the treatment of moderate to severe facial melasma. J Cosmet Dermatol. 2007 Mar;6(1):36-9. doi: 10.1111/j.1473-2165.2007.00288.x. PMID: 17348994.
Searle T, Ali FR, Al-Niaimi F. The versatility of azelaic acid in dermatology. J Dermatolog Treat. 2022 Mar;33(2):722-732. doi: 10.1080/09546634.2020.1800579. Epub 2020 Aug 4. PMID: 32730109.
Baliña LM, Graupe K. The treatment of melasma. 20% azelaic acid versus 4% hydroquinone cream. Int J Dermatol. 1991 Dec;30(12):893-5. doi: 10.1111/j.1365-4362.1991.tb04362.x. PMID: 1816137.
Verallo-Rowell VM, Verallo V, Graupe K, Lopez-Villafuerte L, Garcia-Lopez M. Double-blind comparison of azelaic acid and hydroquinone in the treatment of melasma. Acta Derm Venereol Suppl (Stockh). 1989;143:58-61. doi: 10.2340/000155551435861. PMID: 2528260.
Farshi S. Comparative study of therapeutic effects of 20% azelaic acid and hydroquinone 4% cream in the treatment of melasma. J Cosmet Dermatol. 2011 Dec;10(4):282-7. doi: 10.1111/j.1473-2165.2011.00580.x. PMID: 22151936.
Lowe NJ, Rizk D, Grimes P, Billips M, Pincus S. Azelaic acid 20% cream in the treatment of facial hyperpigmentation in darker-skinned patients. Clin Ther. 1998 Sep-Oct;20(5):945-59. doi: 10.1016/s0149-2918(98)80076-3. PMID: 9829446.
WOULD YOU LIKE TO CHAT TO ONE OF OUR FRIENDLY DOCTORS ABOUT YOUR SKIN CONDITION?
CLICK HERE TO BOOK A CONSULT WITH OUR EXPERIENCED MEDICAL TEAM.